FOYER AND CLUB LOUNGE DE LUXE
ROOMS FOR READERS, THINKERS AND LOUNGERS.
First impressions count! The personal reception area with a concierge is an unusual feature for Vienna. The elegant entrance lobby is decked out with refined, natural materials such as wood and stone. The comfortable lounge furniture and the elegant club area provide a welcoming ambience for guests and family members, and a lot of room to surf the internet (Wi-Fi), read or relax in style.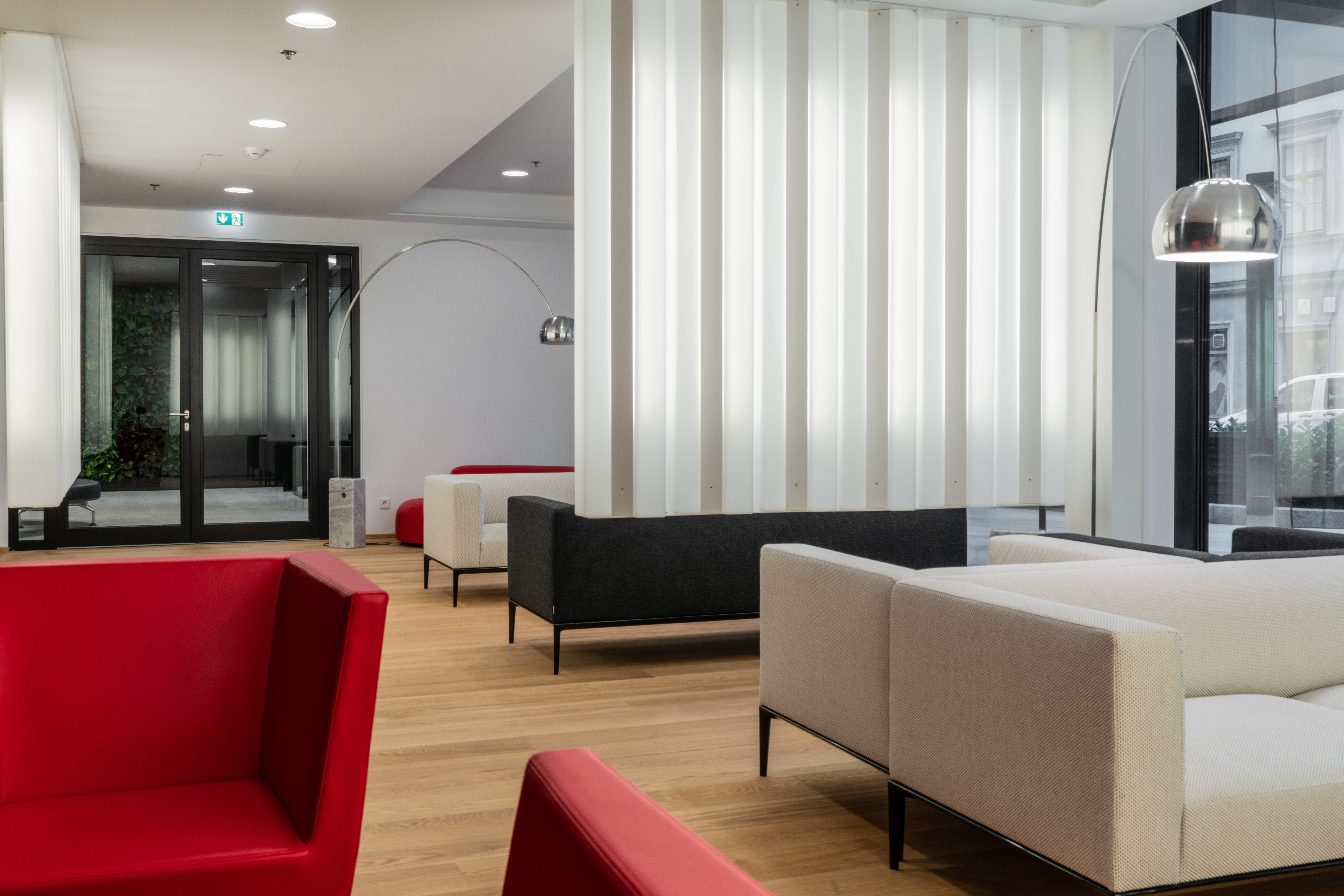 Enquiries
Enquiries
The real-estate companies EHLImmobilien GmbH, OTTO Immobilien GmbH and Marlies Muhr Immobilien GmbH have been exclusively assigned with the sale of THE AMBASSY PARKSIDE LIVING at the address 1030 Vienna, Beatrixgasse 27. In the case of a successful mediation, commission of 3% of the purchase price plus VAT will be charged. In accordance with Section 6 para. 4 of the Estate Agents Act, we wish to inform you that there is a close business relationship between the estate agent and seller. Your data will not be forwarded to third parties.