AMBASSADOR LIVING
DELUXE.DESIGNED.
45-190 m² of indoor floor space plus outdoor areas: deluxe design - these residences are characterised by their high ceilings on the upper floors, without sloping ceilings or loft-like layouts. The striking top floor luxury penthouses with their spacious terraces create a unique effect. All roof terrace apartments are on one level, with direct access to the terrace from practically every room. Enjoy a magnificent, unobstructed view of Vienna.
Additional penthouse features:
Spacious (roof) terraces
No sloped ceilings
Fireplace connection
Living room with open kitchen; separate kitchen also available
Closet space or walk-in wardrobe
Additional air conditioning on the upper floors
Jacuzzi or small swimming pools are available at an additional cost for the top penthouse terraces
Plenty of privacy with fantastic views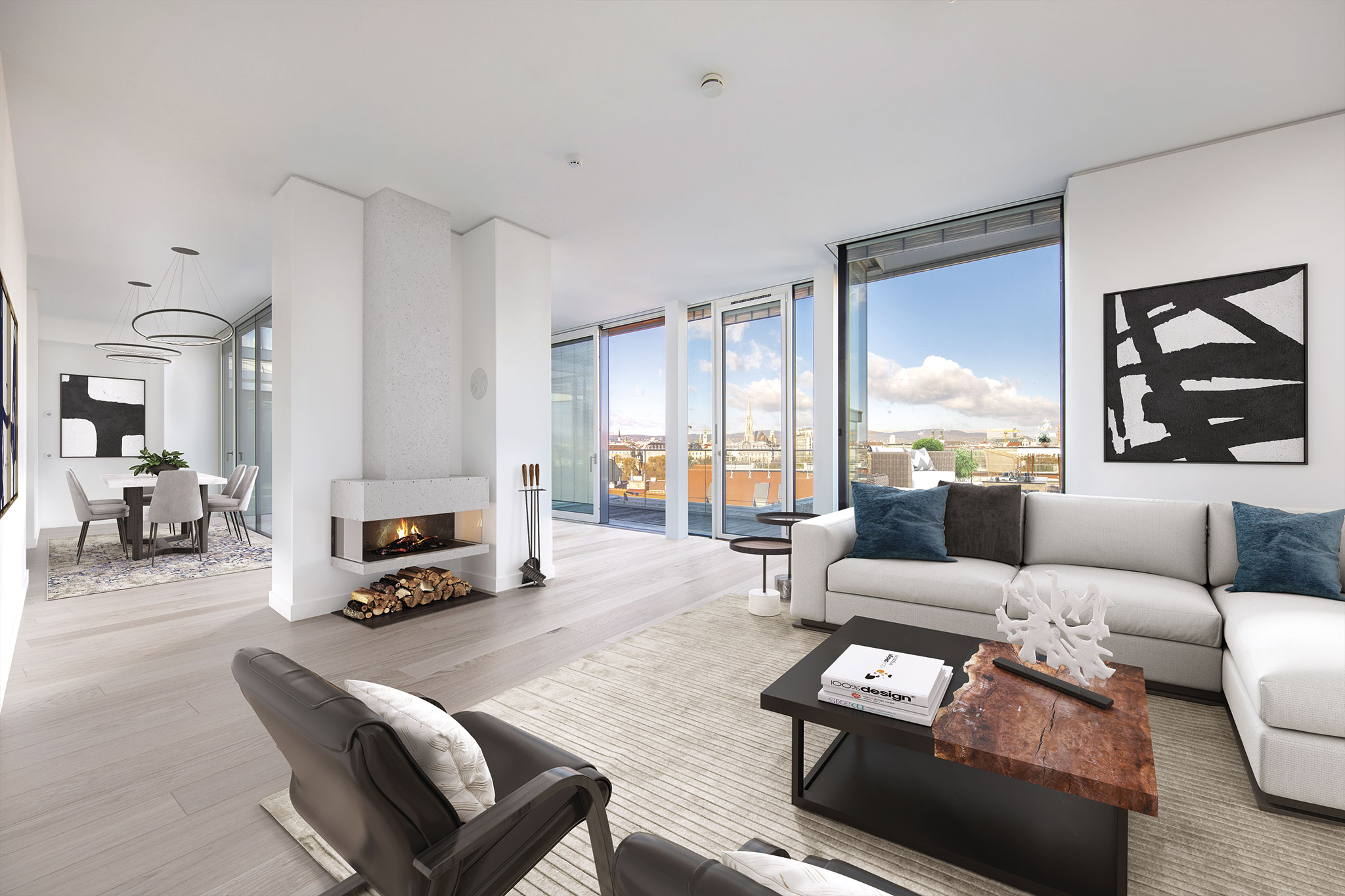 AS OF АPRIl 2019, SUBJECT TO CHANGE.
Enquiries
Enquiries
The real-estate companies EHLImmobilien GmbH, OTTO Immobilien GmbH and Marlies Muhr Immobilien GmbH have been exclusively assigned with the sale of THE AMBASSY PARKSIDE LIVING at the address 1030 Vienna, Beatrixgasse 27. In the case of a successful mediation, commission of 3% of the purchase price plus VAT will be charged. In accordance with Section 6 para. 4 of the Estate Agents Act, we wish to inform you that there is a close business relationship between the estate agent and seller. Your data will not be forwarded to third parties.