TOP QUALITY OF LIFE IN THE HEART OF VIENNA.
THE INNER VALUES COUNT: PERFECT APARTMENTS MADE EVEN BETTER.
Turnkey fixtures include:
Light-flooded apartments from 50 to 190 m²
Smart and Family apartments with balconies, recessed balconies and terraces
Ambassador-Residences with spacious terraces
Townhouses with terraces and private gardens
Balconies, recessed balconies and terraces clad with wood/thermo-treated ash
Low-energy house (heating requirements 23.7 kWh/m² a; Total Energy Efficiency Factor 0.729)
Floor respectively ceiling heating respectively cooling
Oak parquet flooring in select quality
Room heights of 2.75 to 3 metres
No angled ceilings
Extra-high interior doors of 2.4 to 2.6 metres
Room-high triple panorama glazing with pollen filters
Shading system between the exterior panes for all wind and weather conditions
Fully-equipped bathrooms with ceramic wall and floor tiles, showers that are flush with the floor and/or bathtubs
Property highlights: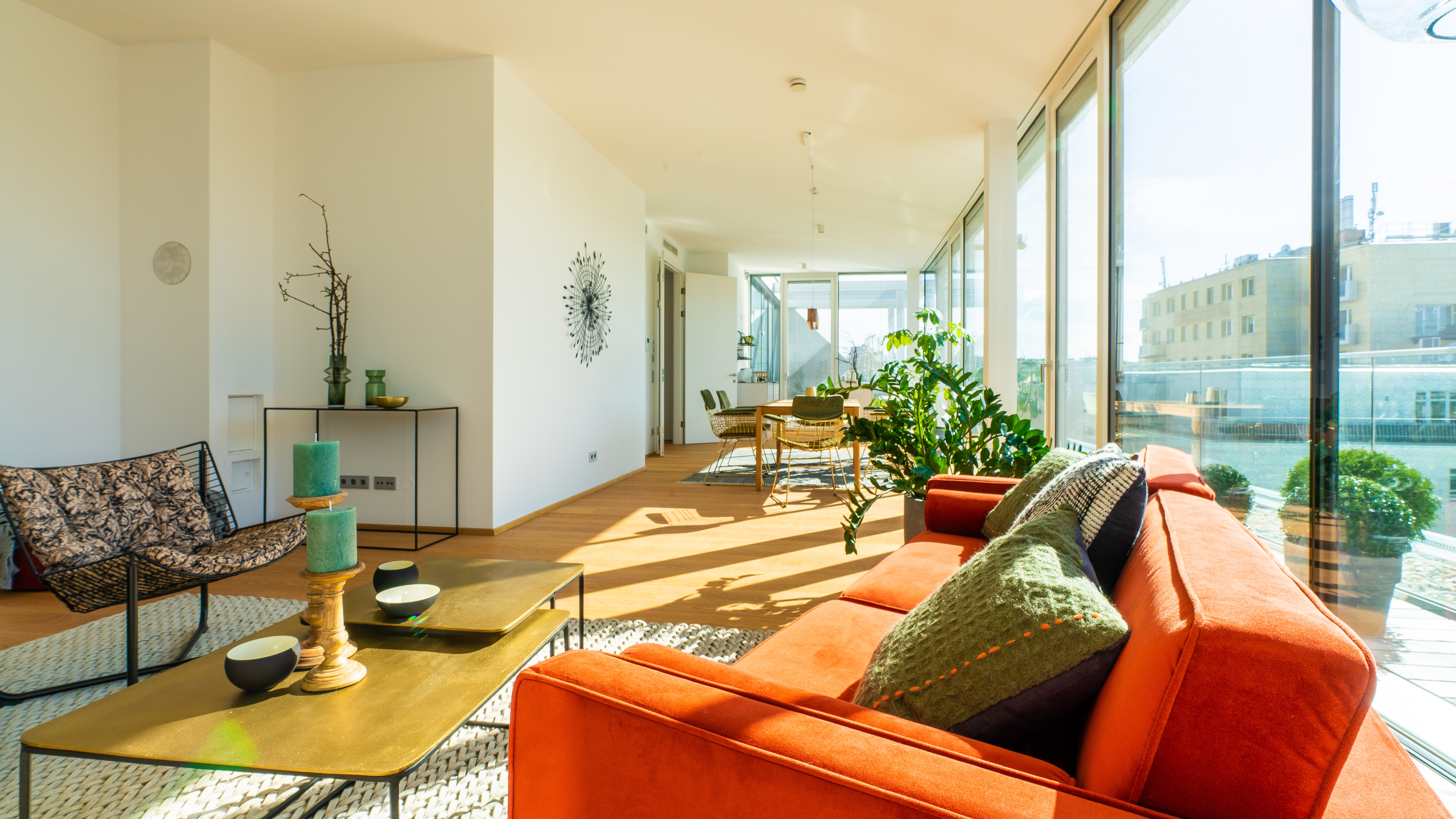 Enquiries
Enquiries
The real-estate companies EHLImmobilien GmbH, OTTO Immobilien GmbH and Marlies Muhr Immobilien GmbH have been exclusively assigned with the sale of THE AMBASSY PARKSIDE LIVING at the address 1030 Vienna, Beatrixgasse 27. In the case of a successful mediation, commission of 3% of the purchase price plus VAT will be charged. In accordance with Section 6 para. 4 of the Estate Agents Act, we wish to inform you that there is a close business relationship between the estate agent and seller. Your data will not be forwarded to third parties.