FIRST CLASS PARKING
CONVENIENT UNDERGROUND PARKING WITH XL PARKING SPACES.
The apartments have a sufficient number of bright and friendly garage spaces – also available in XL sizes for limousines and SUVs. King-size parking spaces make it easy to park large vehicles.
Special parking spaces for Electrical charging stations
Prestigious, covered driveway
Weather-protected loading and unloading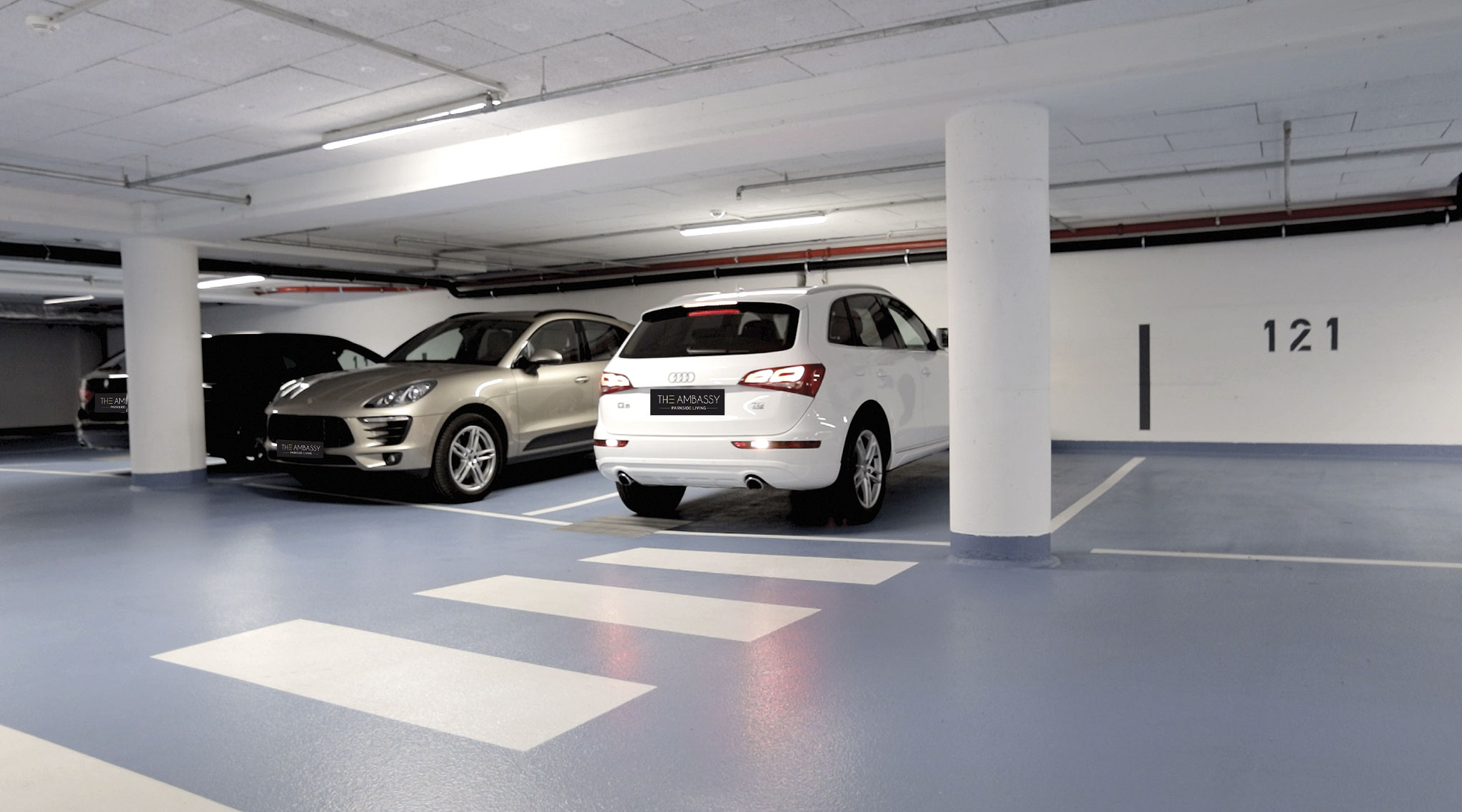 Enquiries
Enquiries
The real-estate companies EHLImmobilien GmbH, OTTO Immobilien GmbH and Marlies Muhr Immobilien GmbH have been exclusively assigned with the sale of THE AMBASSY PARKSIDE LIVING at the address 1030 Vienna, Beatrixgasse 27. In the case of a successful mediation, commission of 3% of the purchase price plus VAT will be charged. In accordance with Section 6 para. 4 of the Estate Agents Act, we wish to inform you that there is a close business relationship between the estate agent and seller. Your data will not be forwarded to third parties.