SMART LIVING
compact.crafted.
50-75 m² of indoor floor space plus outdoor areas: our 2-room apartments are based on compact, well-designed floor plans. The bright and airy apartments make optimum use of space and include living rooms with well-conceived kitchens, bedrooms with en-suite bathrooms, separate toilets, balconies, and loggias or terraces.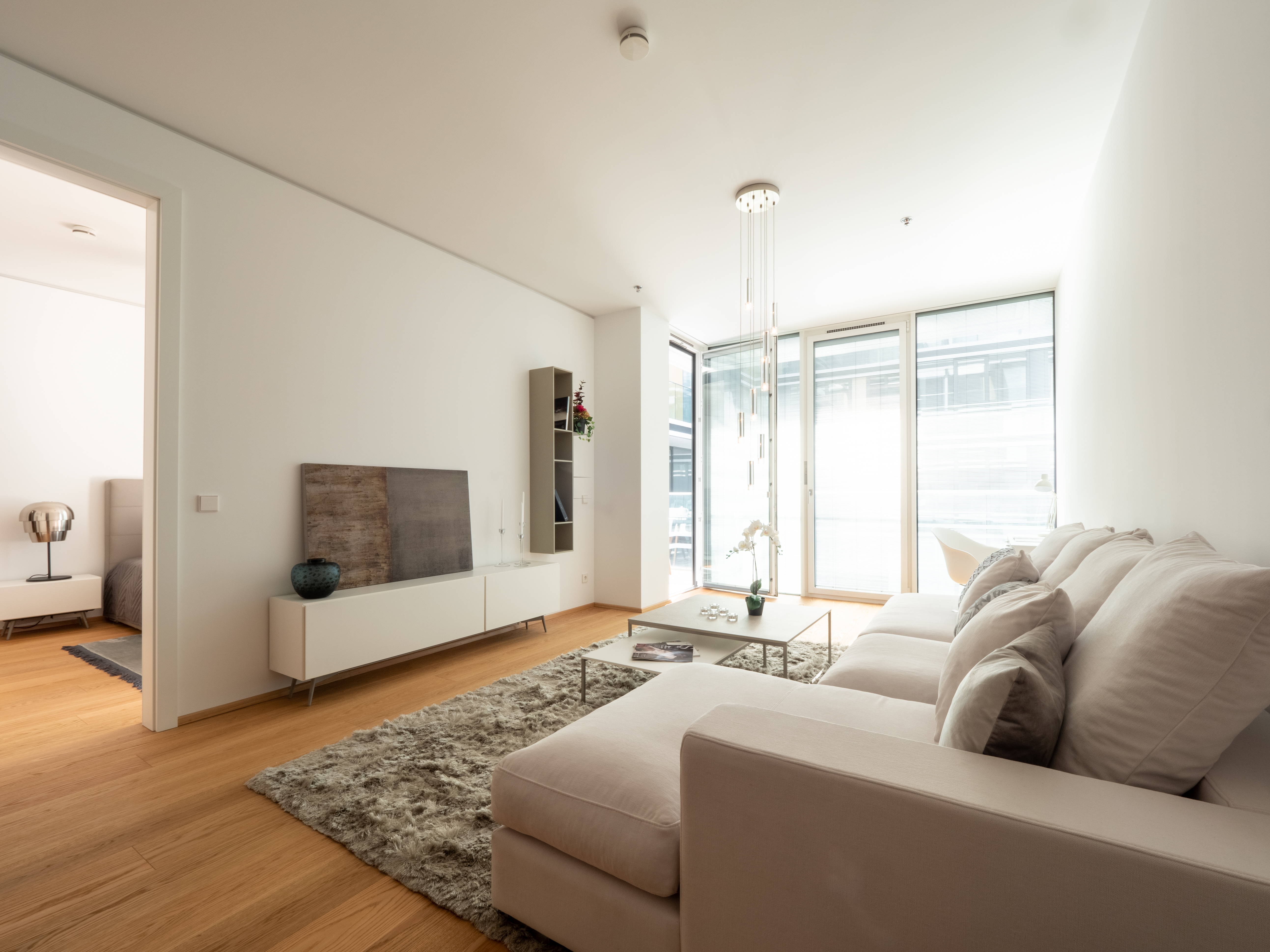 AS OF April 2019, SUBJECT TO CHANGE.
Enquiries
Enquiries
The real-estate companies EHLImmobilien GmbH, OTTO Immobilien GmbH and Marlies Muhr Immobilien GmbH have been exclusively assigned with the sale of THE AMBASSY PARKSIDE LIVING at the address 1030 Vienna, Beatrixgasse 27. In the case of a successful mediation, commission of 3% of the purchase price plus VAT will be charged. In accordance with Section 6 para. 4 of the Estate Agents Act, we wish to inform you that there is a close business relationship between the estate agent and seller. Your data will not be forwarded to third parties.